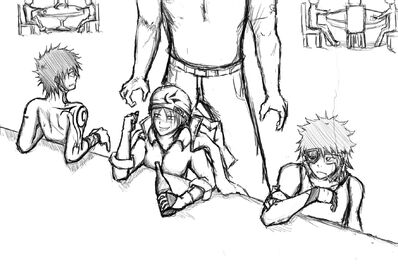 Known Information
Edit
Name: Sable
Gender: Female
Sable has an infinity symbol on her bandana
Sable is a pirate
Sable wears dogtags
"Sable" is a species of marten, a relative of the wolverine and weasel
Sable dislikes being sober, which may be the reason why she's always seen drunk.
Sable is prone to making decisions based on the flip of a coin
Sable is a fire user. She doesn't use weapons.
Ad blocker interference detected!
Wikia is a free-to-use site that makes money from advertising. We have a modified experience for viewers using ad blockers

Wikia is not accessible if you've made further modifications. Remove the custom ad blocker rule(s) and the page will load as expected.