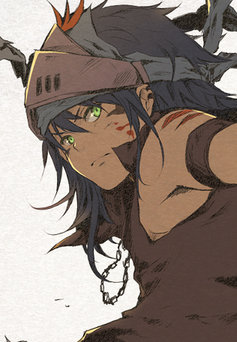 [Nue] 鵺
Real name | Unknown
Gender | Male
Position | ?
Another pirate that is a part of the Karura Pirates crew. Not much else is known about him.
He is a Fuwajin, as shown by his physical traits.
He seems to be younger-looking compared to the much older-by-comparison pirates of the crew, adding to his androgyny.
His codename refers to the mythical beast, Nue, better known as a Japanese "Chimera." Before tales of the beast, however, the word "Nue" referred to the bird "Thrush" in meaning, thus his codename still fits with the avian theme naming of the crew.
He is the only one on the crew who doesn't have an indicative color preceeding the bird that he represents in his codename.
No theories as of yet.
Ad blocker interference detected!
Wikia is a free-to-use site that makes money from advertising. We have a modified experience for viewers using ad blockers

Wikia is not accessible if you've made further modifications. Remove the custom ad blocker rule(s) and the page will load as expected.