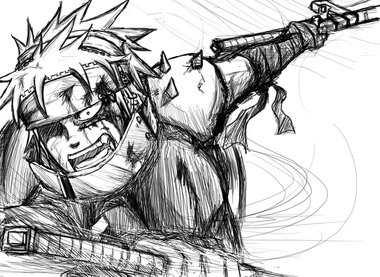 Known Information
Edit
Halo wears a zippered bandana.
He and Ravage are childhood friends. They are both Drakonians.
He is also a friend of Marten.
Halo has an infinity symbol on his headband
Halo has a wife and child. His child is an important character we all know well.
Halo is the reincarnation of Kuroga
Halo is an Assassin's Guild member
Halo's child is Cross
Halo may be a "Berserker' Drakonian.